When you're planning your wedding, it's so easy to get overwhelmed and feel like everything could just fall apart in front of you. Between frustrations with vendors and your own family weighing in with their own suggestions, we understand how difficult it can be. That's why we've teamed up with a local Wedding Decorator and asked her what some practical wedding tips are that future brides could use to make their wedding-planning process easier. We hope these wedding tips will make your wedding-planning process a seamless success! Now as promised, here are 11 incredibly practical wedding tips from a successful Wedding Decorator:
1. Order Matters
Don't set your date, then look at venues. Pick your venue and set your date accordingly. Venues book up early so be prepared to change your date.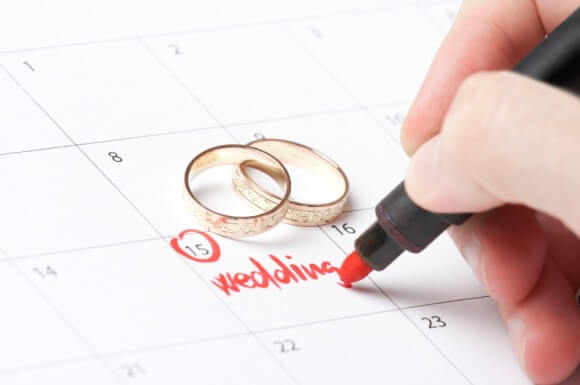 Image Source: http://blog.matrimonydirectory.com/first-5-wedding-planning-steps-for-newly-engaged-couples/
2. Father of the Bride is not a Groomsmen
Father of the Bride is not a member of the wedding party. Do NOT dress him like the groomsmen. He is "The Father of the Bride". After all, the Mother of the Bride doesn't dress the same as your bridesmaids.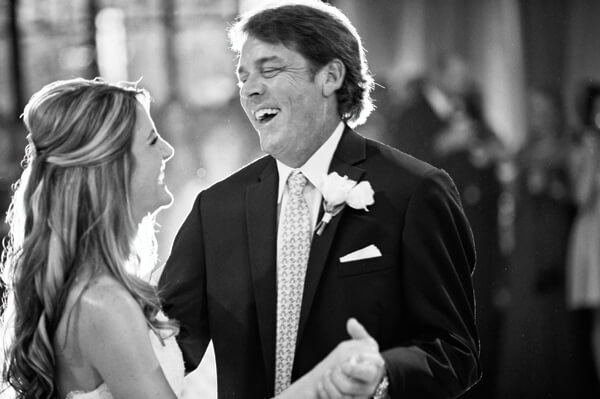 Image Source: http://southernweddings.com/tag/songs-for-the-father-daughter-dance/
3. Make Your Guests Feel Welcome by Making a Seating Chart
Take the time to do a seating chart. It is a major task, takes a huge amount of time to complete, and can be stressful trying to figure out who sits at what table. It really makes your guests feel welcome and that you took the time to plan for them being there. Love the one in the photo? Order it on Etsy here! Pro Tip: Organize the names in alphabetical order instead of by Table. It may not look as good, but it will be much easier for your guests to find their names.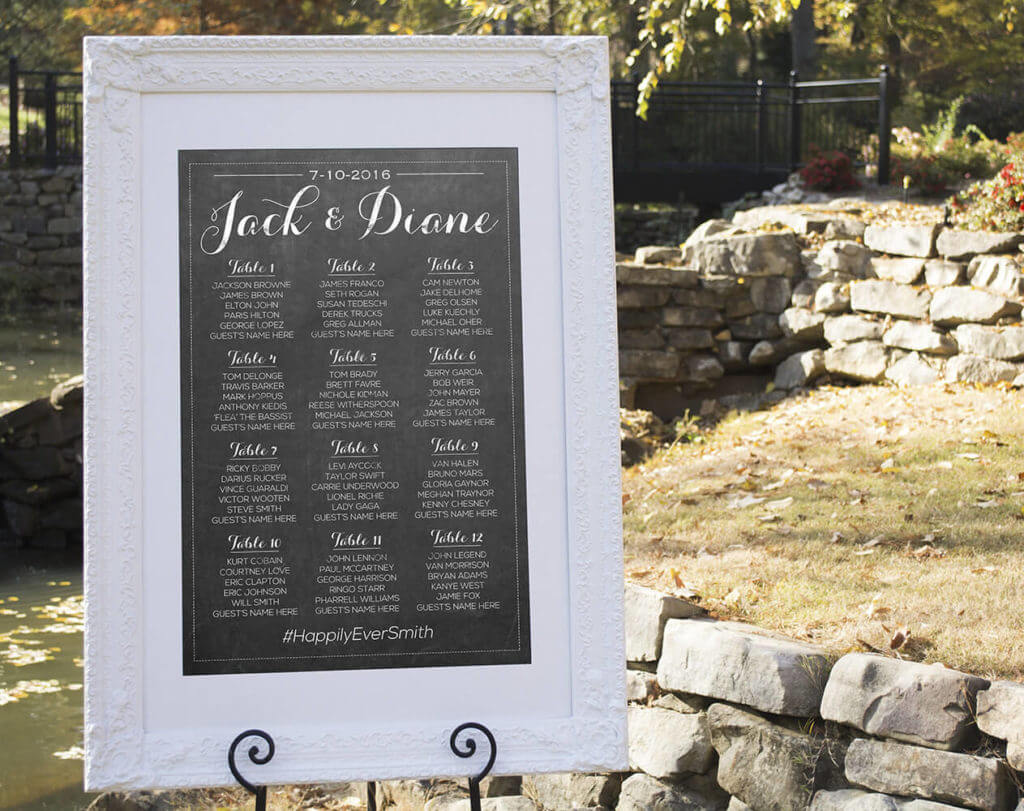 Image Source: https://www.etsy.com/listing/280411750/wedding-seating-chart-seating-chart
4. Make Your Out-of-Town Guests Feel Special with Gift Bags/Baskets
Consider doing goodie bags or a special gift for your out-of-town guests staying in hotels. These guests have probably taken time off work, traveled, paid for a hotel, and bought you a wedding gift. Let them know how much you appreciate them doing all these things just to be a part of your special day. Find out where they are staying and leave the gift or bag with the front desk to be given to them upon arrival.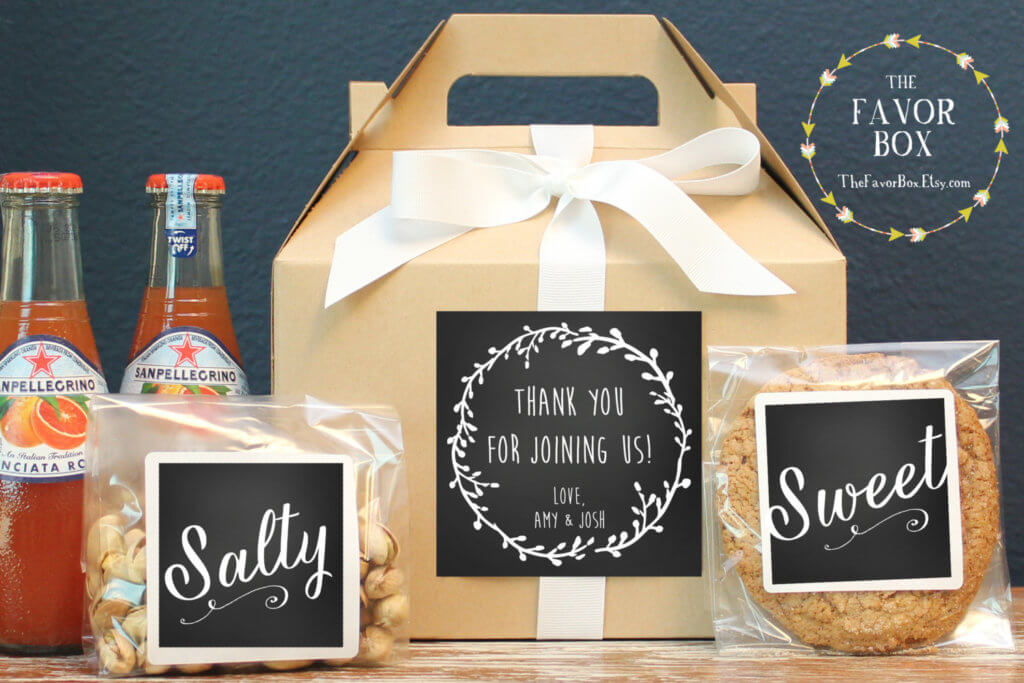 Image Source: https://www.etsy.com/listing/201216832/set-of-6-out-of-town-guest-box-wedding
5. Wedding Dress Shopping: Don't Create Ways to Feel Pressured
After you've chosen and secured your venue, shop for your wedding dress. Don't be disappointed if you don't find "the dress" on your first shopping trip. Don't feel obligated to include your entire bridal party and/or family to go with you. It's okay to just have your mom and maid/matron of honor with you. If you have a crowd with you, you might feel pressured to pick a dress just because everyone is there.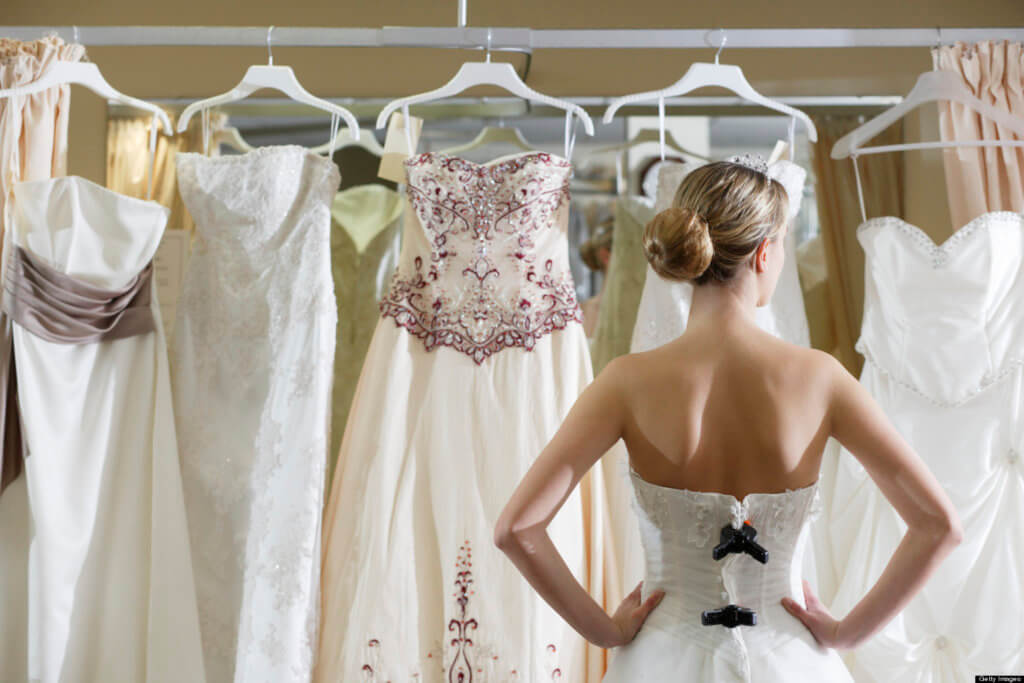 Image Source: http://www.davincibridal.com/blog/the-ultimate-need-to-know-guide-to-wedding-dress-shopping/
6. Don't Skimp on Wedding Photographers / Videographers
Next on the "to do" list should be choosing your photographer. The good ones get booked up early. Please don't skimp on this. Cousin Joe might have a great camera, can take some awesome pictures and might not charge you a dime, but he is not a professional wedding photographer. Wedding photographers can be very expensive but they are most times well worth it. They work very hard and are committed to capturing each and every moment of your special day as it should be. After that, they spend numerous hours editing each photo. You will not treasure all the food and cake eaten, all the decorations you made or purchased, but you will treasure all those photos for a lifetime.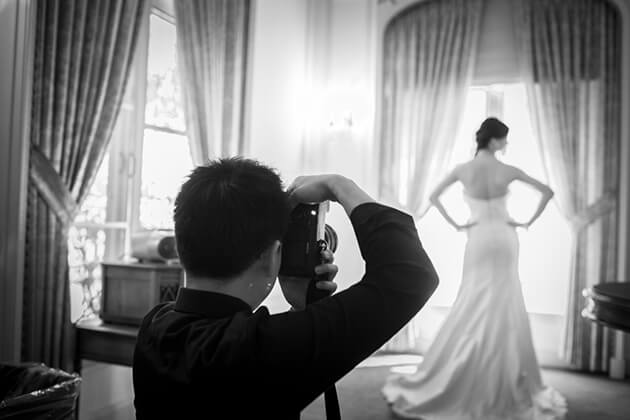 Image Source: http://www.photofanatics.org/tips-for-becoming-a-wedding-photographer/
7. When to Use Real & Fake Flowers
If your guests can touch them, make them real. Real flowers that is. It's just so much nicer. And, the really nice, good quality silk flowers are expensive. I've done several weddings using real flowers from Sam's Club. Just search "wedding flowers" on their website. They also have great prices.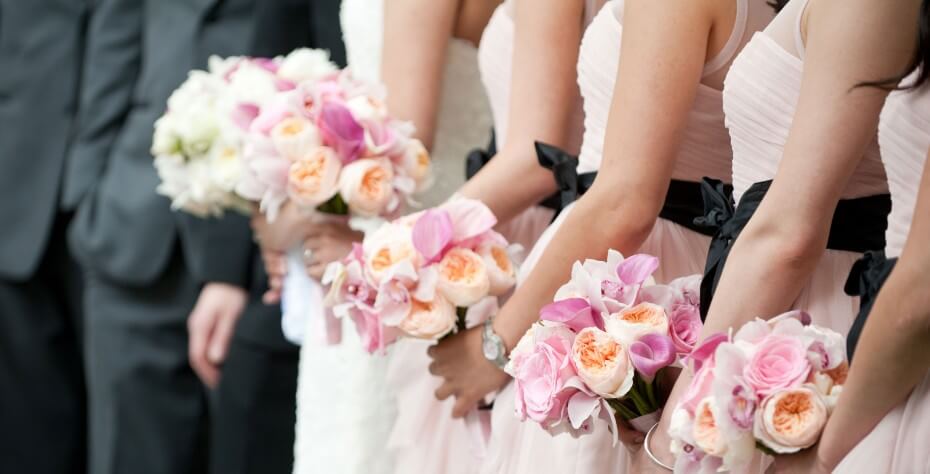 Image Source: http://www.brideandblossom.com/
8. Greeters Make a Difference
Have greeters to greet your wedding guests. Choose a couple or 2 friends, usually friends of your parents, to stand near/or outside the entrance to your venue to simply smile, welcome your guests, thank them for coming, take their coat/umbrella/gift, direct them where they need to go, etc. If possible, provide them with a corsage/bout.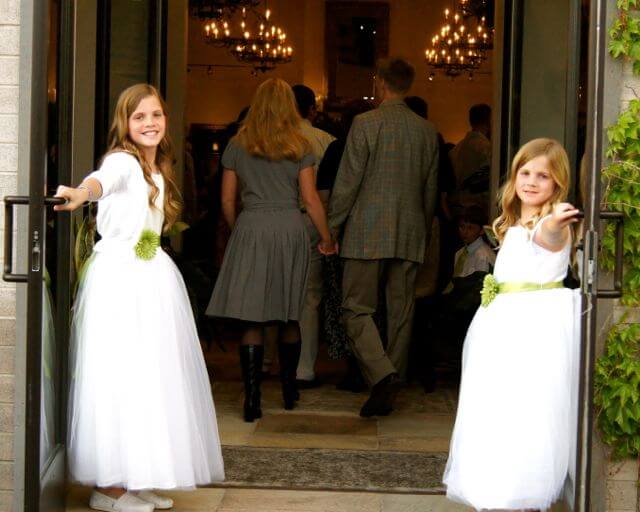 Image Source: http://blog.ivyhouseweddings.com/tag/wedding-reception-centers-in-salt-lake-city/
9. Use Correct Directions on Invitations
Before designing/choosing your invitations, check GPS, Google Maps and any other map navigation apps your guests might use to ensure they're getting correct directions to your venue. Unfortunately, your guests could get lost! And no one wants to arrive late to a wedding. If needed, include specific directions to your venue with your invitations.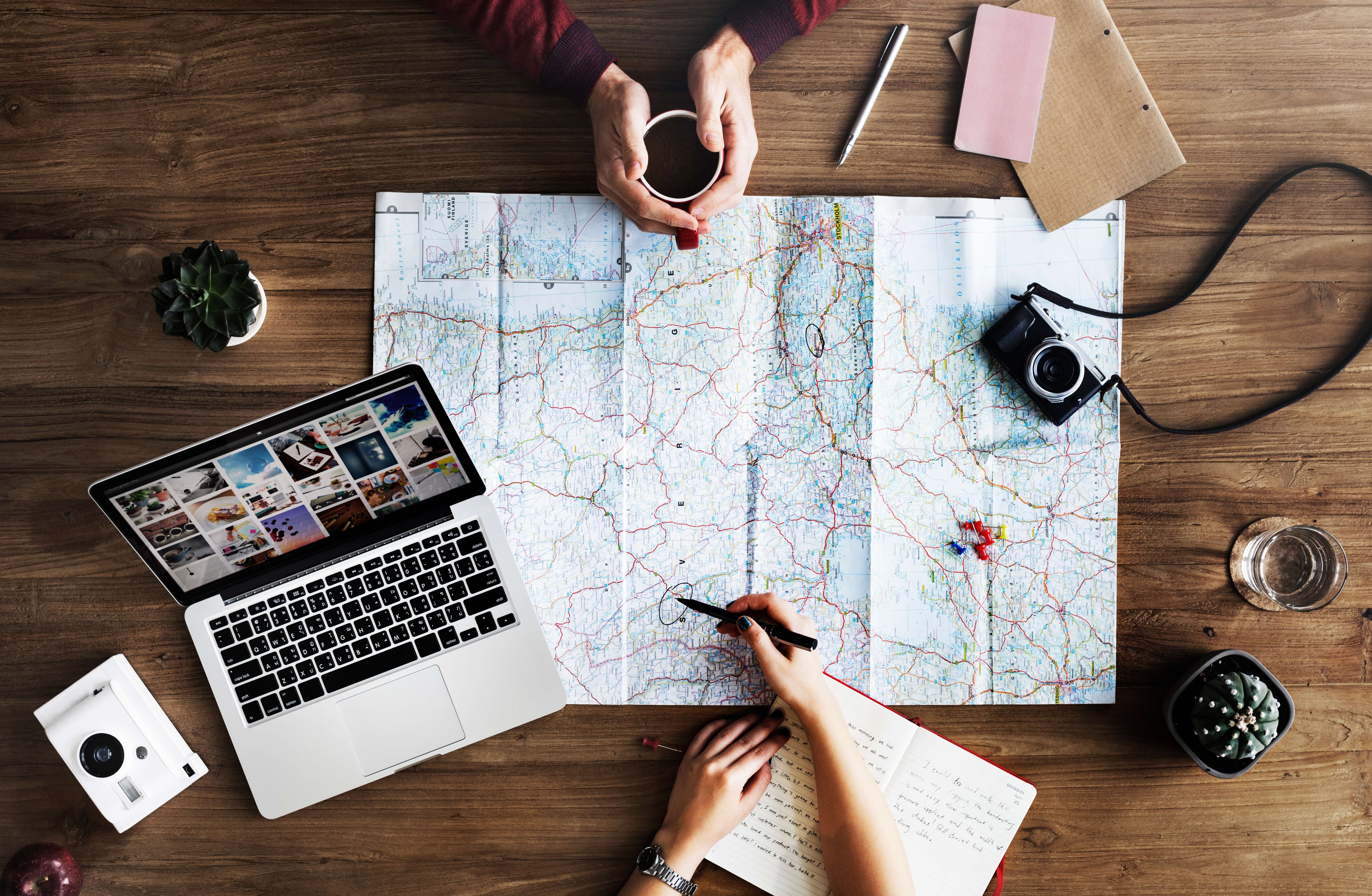 Image Source: https://unsplash.com/search/map?photo=lRssALOk1fU
10. Don't Overlook Contract Details
Read the contract you signed with your venue thoroughly. Most venues do not allow any burning candles unless they are enclosed with glass. This can completely change some of your decor plans. Be aware of how much time you are allowed before the wedding or reception to decorate.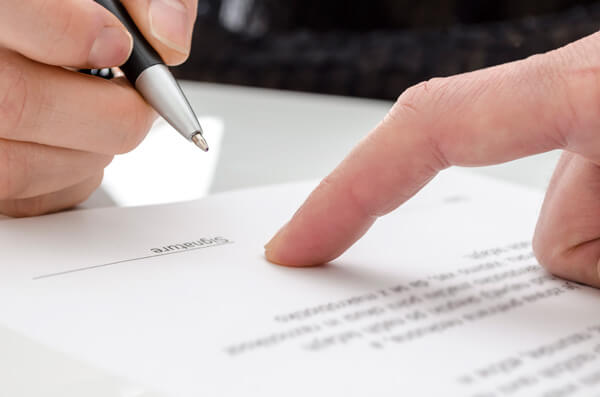 Image Source: http://stablemanagement.com/article/boarding-contracts-writing-16034
11. Keep it Classy
For a classic look at your wedding, don't dress your bridal party like they are heading to the prom. Try to stay away from groomsmen's colored ties, etc. matching the bridesmaids' dresses.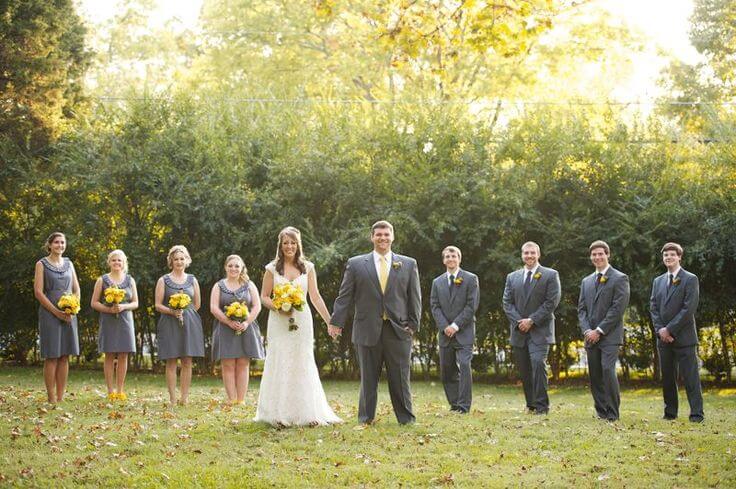 Image Source: http://theeverylastdetail.com/rustic-chic-yellow-gray-wedding/
Wedding Tips: The Bottom Line
Now that you've read through these incredibly practical wedding tips, it's time to get to work. PLAN! PLAN! PLAN! These wedding tips were provided by Vicki Boggs of Vintage Carolina.