Planning an I Do BBQ?

Having a backyard party? Or maybe having an "I Do BBQ" engagement party? Get your custom printable I Do BBQ Invitations design by visiting the link below! Although this design shows that it is for Rehearsal Dinner Invitations, it can also be for birthday party invitations, engagement party invitations, or any other type of outdoor party.
For our party, we offered a buffet "serve yourself" style when it came to food. We also provided galvanized metal buckets on each table filled with peanuts for our guests. They were a hit! Our shih tzu ended up finding the shells all over the yard… so try to make sure you pets don't get to them if you have any! May not be the best thing for them to eat.
If you plan to do yours outside (which most I assume would want to), hanging up stringed lights are essential! Once the sun is setting, it's the perfect thing to set an intimate mood for your guests. A fire pit can add a nice touch too.
You may also want to consider having something to secure your table clothes to the tables, as you never know how wind could effect your party. We found some special things that were made just for that very purpose! We might have been miserable without them!
I Do BBQ Invitation, Rehearsal Dinner Invites, I Do bbq Rehearsal Dinner, Rehearsal Dinner Invitations, I Do BBQ Invite, BBQ Rehearsal This is printable Rehearsal Dinner Invitations design made for your upcoming Wedding Rehearsals and Wedding Rehearsal dinners . This is perfect for your simple backyard picnic style, cookout or BBQ party.
A beautiful photo to help inspire your I Do BBQ from the Cultivate Create blog.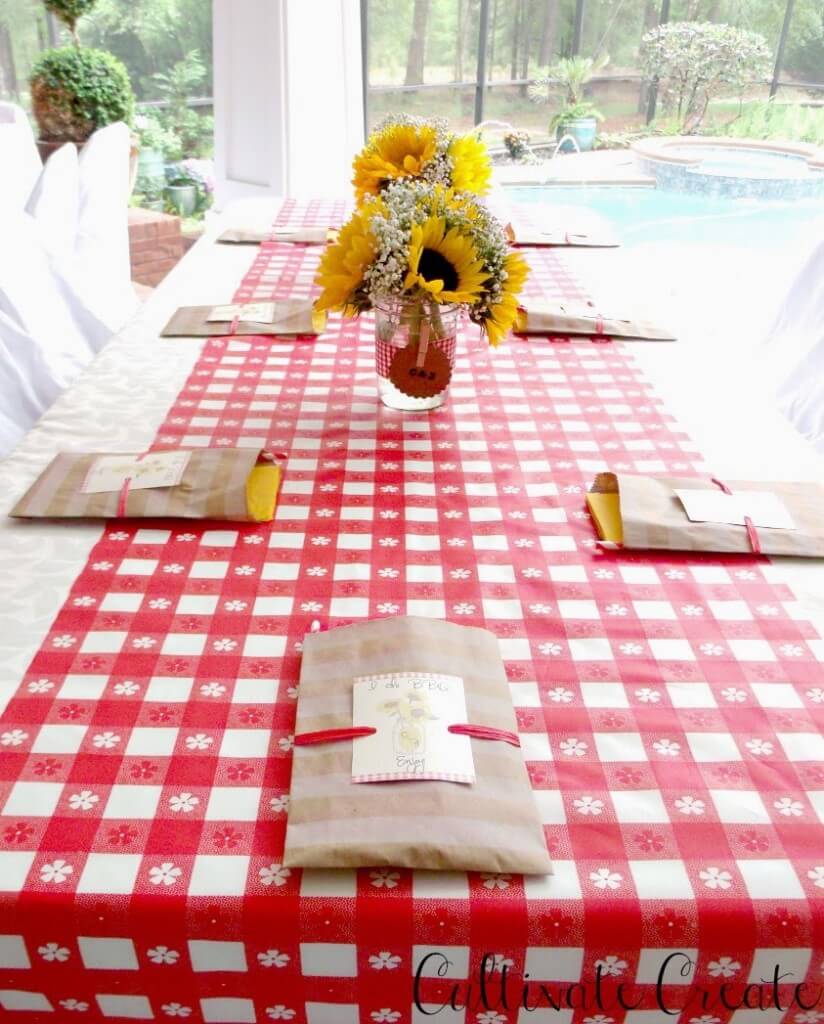 I found this awesome 4 tiered wooden sign from the EtsyCraftLane Etsy Shop also!