Printable Wedding Signs by Aycock Designs
Personalize your wedding so you can impress your guests and have the wedding of your dreams. Buy your printable wedding signs today.
LEARN MORE
BUY NOW
Make Your Wedding Unique
You want a unique wedding and you want to impress your friends and family. That's why Aycock Designs creates Printable Wedding Signs that personalize your entire wedding experience. Have the wedding of your dreams and a wedding your friends won't shut up about! Our designs can be printed at common places like Walmart, Sam's Club, Staples, Office Depot, and more!
Pssssst!!!!… Interested in having a Snapchat Wedding Filter?  >> Check this out <<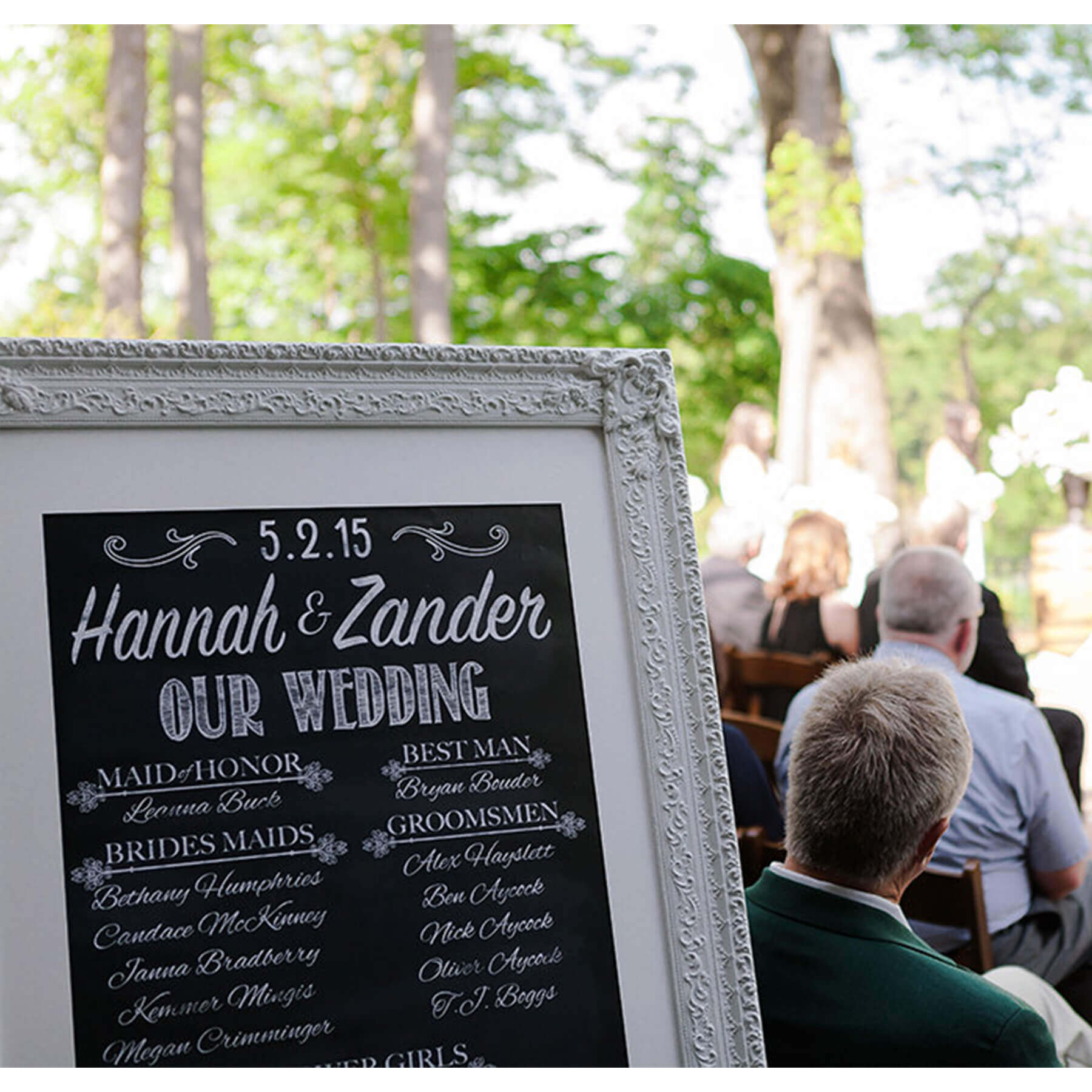 How to Get Your Custom Printable Wedding Sign
Choose the design template you'd like to use from the Aycock Designs shop on Etsy.
Place your order by following the ordering process on Etsy.
Send us the details you want your sign to include.
We'll email you your beautiful personalized printable wedding sign!
Print your sign out.
Have a beautiful wedding with customized decor by Aycock Designs.

Came out amazing customized my order to exactly what my sister wanted without a problem!
Amanda L.

Fantastic to work with, fast response and quick delivery.
Suzanne D.

Very easy to work with. Quick turn around. Zander is so nice and quickly addresses and questions or concerns you have. Great design. Looked great.
Katy M.
Some of Our Printable Wedding Sign Templates
Are you an Event Professional?
Are you an Events Professional (caterer, planner, designer) looking for signage to wow your clients? Visit this page and we'll get you the information you need.
LEARN MORE
Shop Our Designs Today
VISIT ETSY TO CHOOSE A PRINTABLE WEDDING SIGN
Can't find a sign that suits your fancy? Don't worry. We make hundreds of custom signs per month. We'll make sure that we are able to create a sign just for you and your needs. Fill out the form below and we'll be in touch with you shortly.