Etsy Consulting for Your Shop
Grow Your Etsy Shop by Talking with an Etsy Consultant
How I Became an Etsy Consultant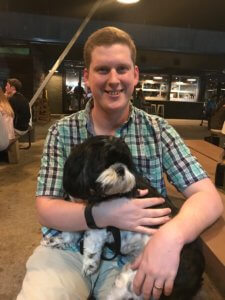 My name is Zander Aycock. I am a Digital Marketer from South Carolina with experience & skills including (but not limited to) Social Media Marketing, SEO, and Photoshop. I am also an Etsy Shop owner, and specialize in Etsy consulting.
In May of 2015, I decided I wanted to open up an Etsy Shop and sell my printable invitation designs. I quickly found that a very large part of selling your products on Etsy is something called SEO. In fact, about half of selling on Etsy is SEO! I found out that first you need to have a good product that people want. Second, you need to have your Search Engine Optimization (SEO) dialed in (in a nutshell).
Having come from a Digital Marketing background, I was pleased to find this out as I had some knowledge and experience with Google/Bing SEO and cpc paid advertising.
I made it my #1 goal; to be ranked on the first page of Etsy for my keywords I wanted to rank for. I created a spreadsheet of keywords for each of my products. I tested one variable at a time to help determine exactly what it is that effects the key ranking factors. I spent weeks researching and trying things that would help my products rank well on Etsy.
While learning the ways of Etsy SEO, I found out that Etsy's Promoted Listings directly reflects your current search optimization. Finally, I was ranking well on Etsy. As I expected, my sales have increased exponentially! That's when I decided I knew I could help others. That's why I decided to help other Etsy Shop owners increase their sales through Etsy Marketing, Etsy SEO & Etsy Relevancy, and Shop & Product Setup.
Thinking about opening up shop?
When it comes to setting up shop, I can guide you through and explain best practices so that your shop info is fully completed, your graphics (cover photo & logo) look professional and approachable, and that your product listings are ranking.
You're probably asking yourself: How Will Hiring an Etsy Consultant Help Me and My Shop?
There are two main reasons people hire me as an Esty Consultant:
1. Increase Volume & Revenue
It's a no brainer that this is a good thing. It's important to realize that having an Etsy SEO specialist create your product listings will increase your rank for your product listings on Etsy. There having been studies done that show that when shopping for a specific item on Etsy, people don't go past the first 3 pages. In fact, 75% of all people don't go past the first page! Think of all the sales you're missing if 75% of all people searching for your product aren't even seeing your product!
2. More Time to Craft
We allow you to focus on what's most important: Your craft. Your product is what you're good at and what you love! Master your craft! You don't love marketing and business stuff… You don't love Etsy SEO… You may even hate it! That's okay though… By using Aycock Designs to handle your Etsy SEO and Marketing, you'll be able to create more products, better products, and new products while your products soar to the front pages of Etsy!
Our Etsy Consulting Services Include:
Full-Service Etsy Marketing
Customer Service Strategy
Etsy Search Engine Optimization (Etsy SEO)
Etsy Promoted Listings cost-per-click (etsy cpc) Optimization
Etsy Relevancy / Product Listing Renewals
Reputation Management (Reviews)
Shop Branding & Graphics
How I Charge for Etsy Consulting Services
Coming soon….
Submit your info below and we'll be in touch!
** I am an Etsy marketing consultant from South Carolina. I am not an affiliate of Etsy.com **
We are currently not accepting new clients. If you wish to be on our waiting list, please complete the form below. Thank you!